Book Launch & Round Table
Fethullah Gulen's Teaching and Practice & Hizmet in Transitions in Europe

with Paul Weller, Emeritus Professor
University of Derby; Visiting Professor Coventry University; and Non-Stipendiary Research Fellow in Religion and Society, Regent's Park College, and Associate Member of the Faculty of Theology and Religion, University of Oxford
Date: 20 March 2023, Monday
Time: 12:30 – 14:30
Venue: Dialogue Platform, Rue Montoyer 31/2 1000 Brussels
You are cordially invited to the Book Launch event "Fethullah Gulen's Teaching and Practice & Hizmet in Transitions in Europe". You will have the opportunity to meet the author Paul Weller and have a round table discussion on his recent books on Fethullah Gulen's teaching and practice and the Hizmet Movement in Europe. 
The event will be moderated by Liza Dumovich. It will be possible for people in attendance to buy hard copies of the books.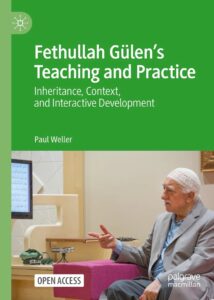 Book 1: Fethullah Gulen's Teaching and Practice: Inheritance, Context and Interactive Development
This is the first book of its kind about the Turkish Muslim scholar, Fethullah Gülen, since the July 2016 events in Turkey, the trauma experienced by Gülen, and the disruption to initiatives inspired by his teaching, known as Hizmet. Drawing on primary interviews with Gülen and Hizmet participants and a literature review, this Open Access book locates the clear origins of Gülen's teaching in the Qur'an and Sunnah in dynamic engagement with their geographical, temporal and existential reception, translation, and onward communication. It argues that as Hizmet cannot be understood apart from Gülen and his teaching, Gülen and his teaching cannot be understood apart from Hizmet, while exploring the heritage of both. You can download the open-access book in PDF and in EPUB formats.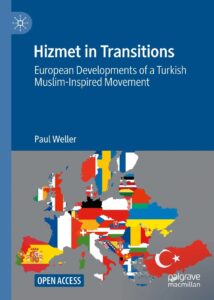 Book 2: Hizmet in Transitions: European Developments of a Turkish Muslim-Inspired Movement
In this open-access monograph, Paul Weller explores how the movement known as Hizmet (meaning "service") is undergoing a period of transitions in Europe. Inspired by the teaching and practice of the Turkish Islamic scholar Fethullah Gülen, Hizmet has been active in Europe (and other continents) for several decades. It has always been subject to some degree of contestation, which has intensified following the July 2016 coup attempt in Turkey, for which the current Turkish government holds Fethullah Gülen and Hizmet responsible – a claim they strongly deny. In Turkey, thousands of people associated with Hizmet have been imprisoned. In Europe, pressures have been brought to bear on the movement and its activities. In charting a way forward, Hizmet finds itself in a significant transitional period, the nature and possible future trajectories of which are explored in this volume. The book is informed by a comprehensive literature review and a recent research project which includes primary research interviews with key Hizmet figures in Europe and beyond. It contends that to properly understand Hizmet in Europe, one has to situate it in its interactive engagement both with its diverse European national contexts and with Fethullah Gülen's teaching and practice. You can download the book in PDF and in EPUB formats.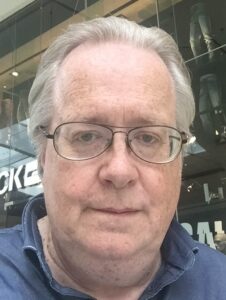 Author
Paul Weller
Paul Weller lives in both Germany (Boppard-am-Rhine) and the UK (Derby). He read Theology at Regent's Park College, Oxford (1974-77); holds an Oxford University MA; an MPhil in Social and Pastoral Theology (University of Manchester); a PhD in Religious Studies (University of Leeds); and a DLitt (University of Derby) on the basis of his published works.
In relation to Fethullah Gülen and Hizmet, his other publications include: P. Weller (2017), "Religious Freedom in the Baptistic Vision and in Fethullah Gülen: Resources for Muslims and Christians", in J. Barton, (ed.) A Muslim Sage Among Peers: Fethullah Gülen in Dialogue with Christians, Blue Dome Press, pp.133-156; P. Weller (2015), "The Gülen Movement in the United Kingdom", in G. Celik, J. Leman and K. Steenbrink (eds.), Gülen-Inspired Hizmet in Europe: The Western Journey of a Turkish Muslim Movement, Peter Lang, Brussels, pp. 239-251; P. Weller and F. Sleap (2014), Gülen on Dialogue, Centre for Hizmet Studies, London; G. Barton, P. Weller and I. Yilmaz, eds. (2013), The Muslim World and Politics in Transition: Creative Contributions of the Gülen Movement, Bloomsbury, London; P. Weller and I. Yilmaz, eds. (2012), European Muslims, Civility and Public Life: Perspectives on and from the Gülen Movement, Continuum, London.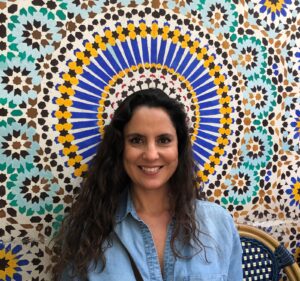 Moderator
Liza Dumovich is currently a HORIZON MSCA Postdoctoral Fellow at KU Leuven (Department of Social and Cultural Anthropology) with the research project "'House of Light': home and piety in the Gulen Movement". She holds a PhD and a MA in Anthropology from Universidade Federal Fluminense. She is also a research associate at the Center for Middle East Studies at Universidade Federal Fluminense (NEOM/UFF) and co-editor of Revista Diaspora – Oriente Médio & Norte da África, a collaborative digital magazine on the MENA region and its diasporas (https://neom.uff.br/revistadiaspora/).
You can also register for this event via info@dialogueplatform.eu